---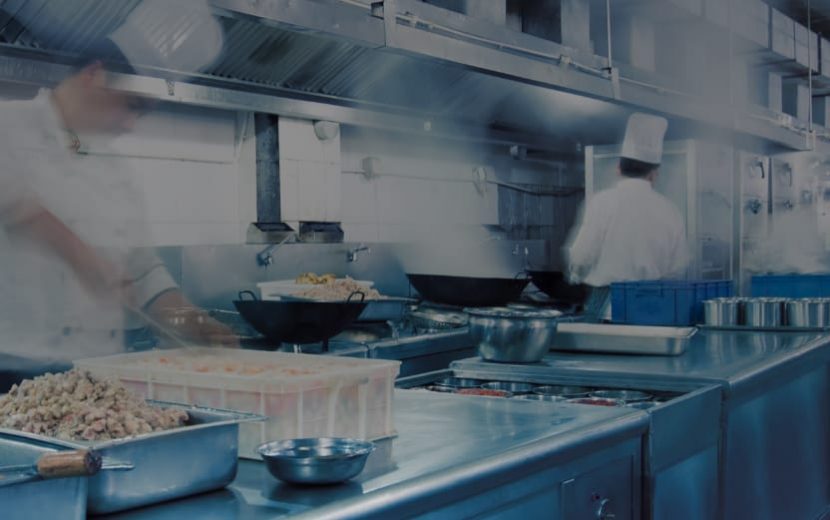 3rd June 2016
Starting Your Dream Food Business
Posted by: Cater Care
So, we get calls very often here at the Cater Care Office asking us "what do we need to do to get our food business up and running" and of course what that means to a Food Safety Consultant is: "what do we need to do to become compliant with food safety requirements".
If you visit any town up and down the Island of Ireland you will trundle across the threshold of some fine food emporiums and often ask yourself, how did they do it?
Providing a food service to members of the public places responsibilities on the Food Business Operator that are far beyond the dreamy lemon drizzle cake catching your eye under the pristine glass dome lid.
SO BACK TO THAT QUESTION, HOW DID THEY DO IT?
Apart from all the usual suspects and considerations of: the financial wherewithal, the availability of or lack of good chefs, the proximity to good food suppliers and of course the ten million dollar question; will people come, is the looming question of how on earth are we going to comply with all the Food Safety Legislation that appears to be out there? This question should not be a barrier.
It is always a good idea to engage the professional services of a Food Safety Consultant who has proven experience and knowledge in meeting the requirements of the regulations, liaising with Authorities and relevant bodies. Whilst this may be perceived as a cost your start-up can't afford, it is our belief that it is a service in an investment that will save you money!
If you choose to go it alone, there are some Key Steps after finding that perfect premises, perfect trailer or perfect production unit, that people who have a dream to run their own food business must commit to before their dream becomes a reality.
Getting Started:
CONNECT WITH THE LOCAL REGULATORY AUTHORITY OFFICE WHERE YOU WILL GET TO CHAT TO AN AGENT
The Authority you need speak to will depend on the type of business you intend opening. The Authorities are made up of The Environmental Health Association of Ireland office; The Department of Agriculture, Food and the Marine; The Local Authority and the Sea-Fisheries Protection Authority.
OPENING A RESTAURANT OR CAFÉ
If you are opening a Restaurant or café you will need to get talking to an Environmental Health Officer* (EHO)*
Enquire who is the particular EHO in the area your premises is located. Arrange a meeting with them at the site if possible and bring along a copy of your intended menu. This will ascertain if the kitchen has the capacity to deliver your dream, as well as finding out if any further works are required. If it is a green field site – bring along a copy of the plans and of your menu for review and approval.
FOOD TRAILER
If you are interested in going on the open road with a trendy food trailer – the process is similar to above. Invite them to see the trailer and present your intended menu.
FOOD DISTRIBUTION COMPANY
If you are intending to start a Food Distribution company a good place to start is to contact the local office as above and outline the type and nature of the food you are intending to distribute. If it involves foods of animal origin for example meat fish poultry eggs etc., you may be referred to another department – The Department of Agriculture, Food and the Marine or The Local Authority.
If you manage to get past this first stage the next step is:
REGISTERING YOUR FOOD BUSINESS
Apply to register your food business with the Competent Authority of which you will be advised once you have your initial meeting.
COMPLY WITH REQUIREMENTS AND BUILDING REGULATIONS
Any items the Authority Agent noted at the first visit that need to be changed or addressed will have to be completed in full in order to secure registration.
Whilst awaiting the completion of this part of the process it is advisable to plough on and concentrate on the supporting requirements.
TRAINING
Get yourself booked onto a Food Hygiene programme. Start with a one day FSAI Level 2 programme and then progress to completing a Food Hygiene Management Programme. This level is what the FSAI refers to as level 3. This will enable you get familiarised with food hygiene legislation.
Once staff has been secured down the line you will need to revisit this subject!
SET UP MEETINGS WITH POSSIBLE SUPPLIERS
Suppliers must be HACCP compliant and must be registered with the relevant Authority. The products they purvey shall be fully traceable back to the source. It's nice to give local businesses a shout, however, if they are not registered they shouldn't be delivering food!
DEVELOP A FOOD SAFETY MANAGEMENT SYSTEM BASED ON HACCP
A HACCP plan and Risk Assessment should be tailor made, drawn up specifically for the business at hand, taking into account requirements of Codex Alimentarius, as well as, European legislation and all subordinate legislation and Irish Guidelines.
It should not be "borrowed" or a cut and paste jobby from Google. It should be robust and permit a fully traceable framework within which, if a food safety incident were ever to occur; the framework will stand up to the investigation and will protect your business.
It is advisable to get your Food safety consultant to draw up this programme for you – this will enable you to concentrate your time on getting the structure and site of the premises compliant with the Requirements of the Authorities.
CHAT TO ONE OF OUR CONSULTANTS
Once registered and the Authorities are satisfied your premises is compliant; you are ready to open!
The HACCP system shall be ready to roll out from the commencement of day one of the business.
All staff must be trained commensurate to the job that they do. This can be an In-House Training programme delivered to your team. They must also be healthy and fit to work with food!
A robust Food Safety System has many benefits to a business reaching far beyond those of food safety. Once compliant you will see the benefits. I hope this quick reference document will help you get on the road to world domination!!
Good Luck!
Request a call back!
For more information on training or consultancy for your business, fill in the form and we will give you a call!